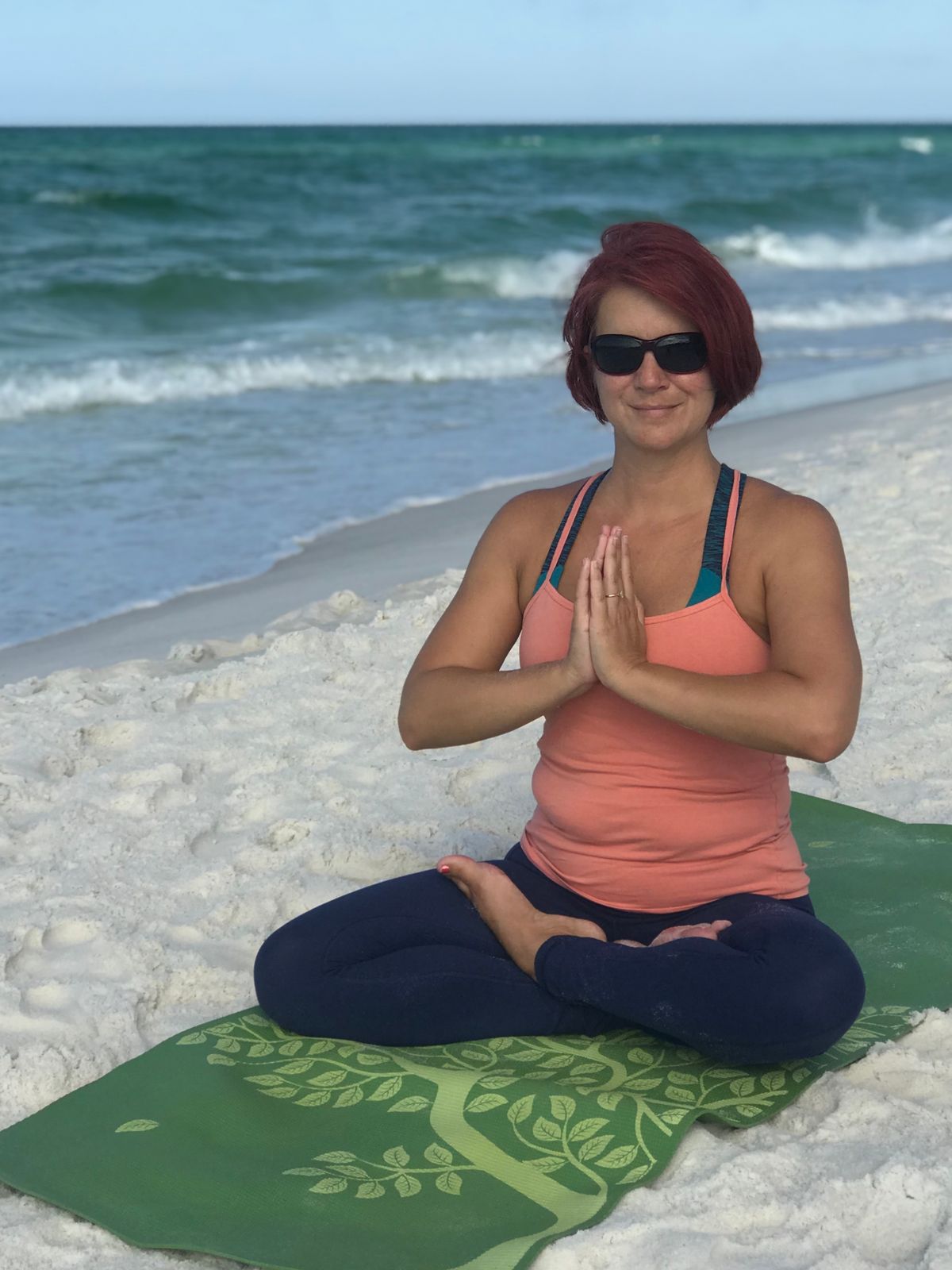 Jessica has always had a love for fitness, starting as a young child working out with her mother to exercise shows on the living room television. She took dance classes throughout her youth, leading to a lifelong commitment to fitness. Once she discovered yoga, it became her passion. She has been teaching yoga for 10+ years, first at a fitness center in Seneca, SC, then in Santa Rosa Beach after her family moved here in 2015 to fulfill their dream of living in a beach community.
Her first yoga certification was through AFPA, the American Fitness Professionals Association. Jessica also has 200-hour certifications in Vinyasa I and II from The Yoga Haus in Santa Rosa Beach, FL, as well as certifications in Buti Yoga, yoga for the elderly, and nutrition and herbs. Her teaching style reflects her warm, gentle and positive personality, creating an uplifting and energizing yoga practice for students of all levels.
Jessica cares deeply about people and their wellness journey, something she has instilled in her two children, one an EMT, the other a college student and fellow yogi. As a professional hair stylist, she also cares about helping people look and feel their best. When she's not teaching yoga or giving someone a stunning new 'do, Jessica loves to go boating and kayaking on the Choctawhatchee Bay with her husband of 24 years, their kids, and other family and friends.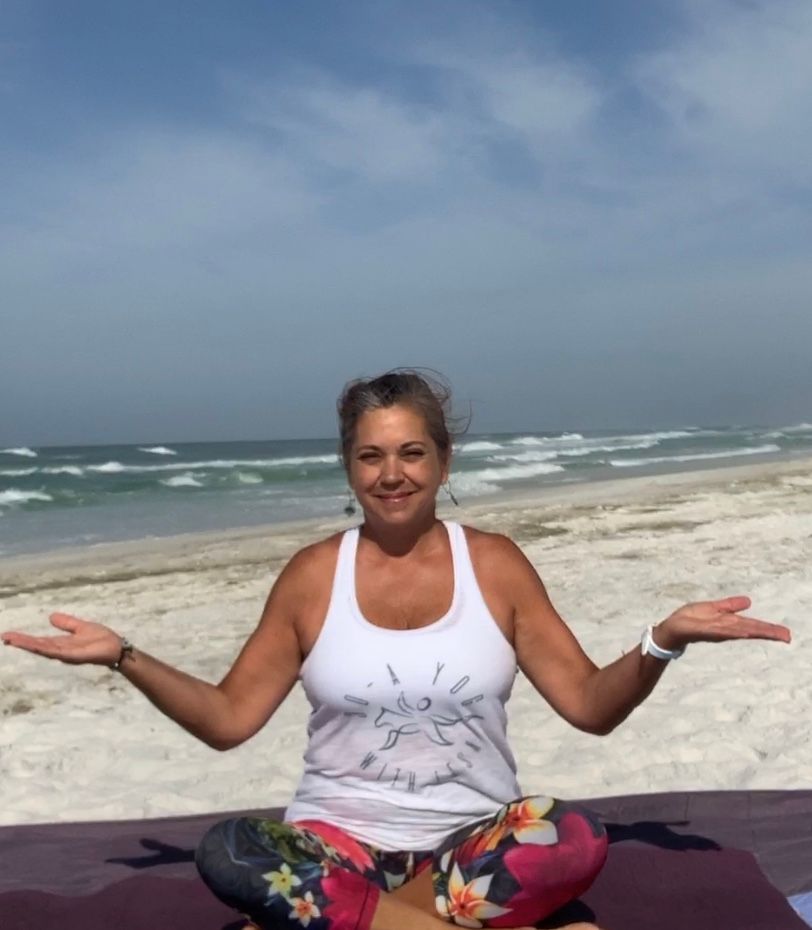 Friday Classes & Private Groups
They say a true Yogi is practicing yoga before they take their first class. Lesa has been practicing yoga on and off the mat most of her life. She is as enthusiastic now as when she first began watching PBS yoga shows and videos. Yoga continues to shape her life providing balance and mindfulness.
Lesa wanted to deepen her practice of the asanas and the mind-body connection. In 2016, she completed her RYT 200 training at Yoga Source in St. Louis, MO. Shortly thereafter, she could no longer ignore the call of the ocean, moved to 30A and began teaching. Lesa completed her RYT 500 certification through Dragon Fly Yoga, in Ft. Walton Beach, in 2018. Lesa is also certified in Eldoa 1 & 2 and QiGong. Lesa recently opened Yoga Bar studio in Blue Mountain Beach.
A health care provider for over 30 years, Dr. Klein remains committed to a healthy lifestyle. Part of her career as an adjunct professor instilled a lifelong commitment to teaching. Lesa is delighted to bring her yoga practice to the beach and share her love for the sand and sea with fellow yogis or beginners. Her approach to class is gentle, honest and fun-loving. Being mindful that we are all on this journey together, she will forever remain a teacher as well as student. When she's not on her mat, Lesa is often found riding her gorgeous horse, Viggo.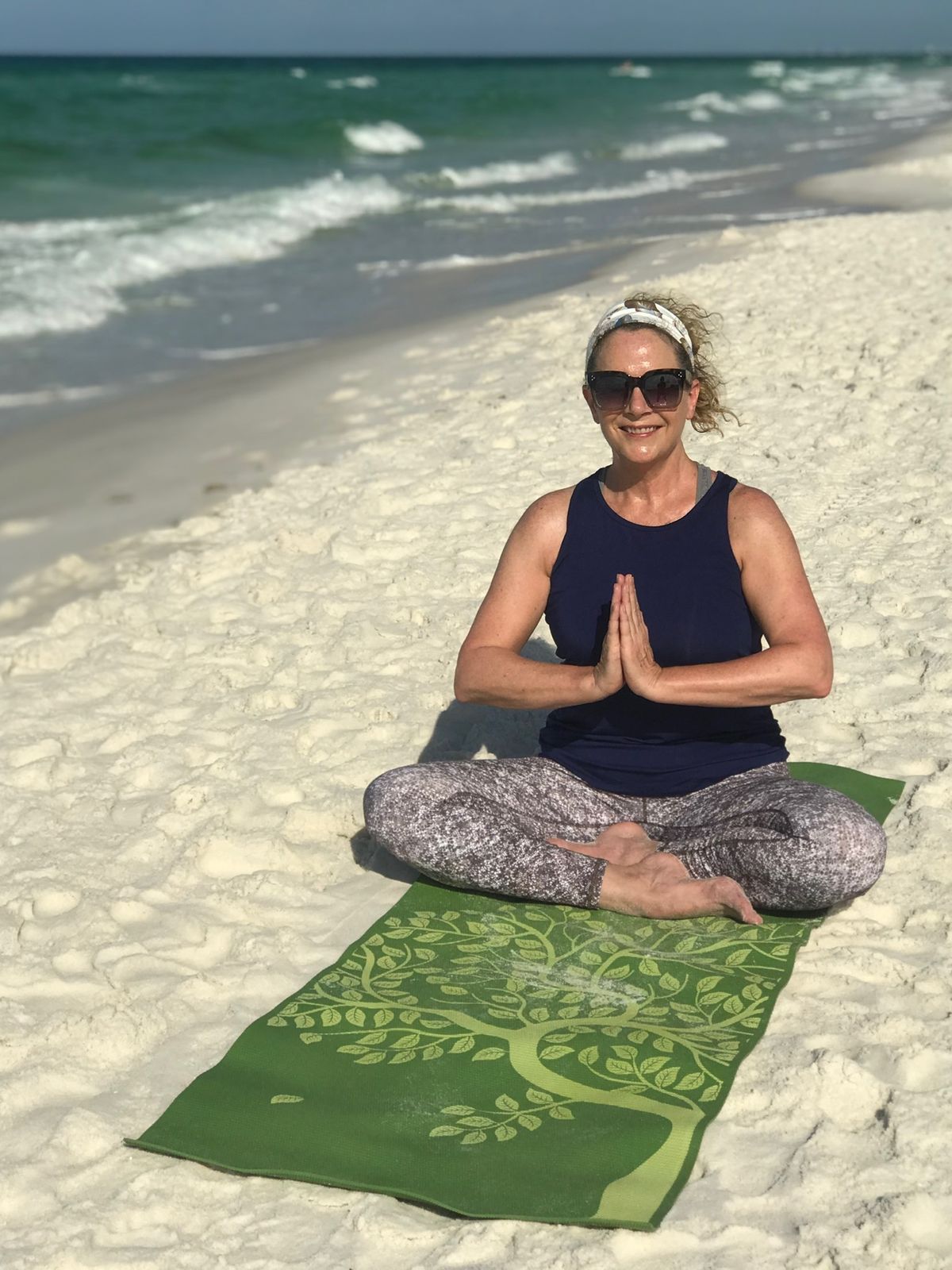 Melody became passionate about yoga while living in Bangalore, India. There, she trained with Acharya Keshavmurthy, PhD, founder of the Lifecareyoga Foundation, and his wife, Divya K Murthy, PhD. Inspired to teach others what she learned in India, Melody moved back to Colorado in 2012 and received her 200-hour certification in Hatha Yoga from Samadhi Center for Yoga in Denver. She has continued her training at numerous workshops, yoga festivals and international yoga retreats, and has co-led workshops and retreats.
Incorporating humor and mindfulness practices in to her classes, Melody's teaching style focuses on being conscious in the moment - on or off the mat, proper alignment, connecting breath with movement, and creating a greater connection to spirit, one another, and the world around us. She particularly loves to introduce beginners to yoga in a supportive, inclusive environment.
A writer and editor specializing in travel and wellness, Melody traded the mountains of Colorado for the beaches of 30A in 2018. When she's not off wandering the world, you can find her leading yoga classes, strolling the beach at sunset, paddling around a coastal dune lake, or soaking up live local music.